Boot Camp for New Dads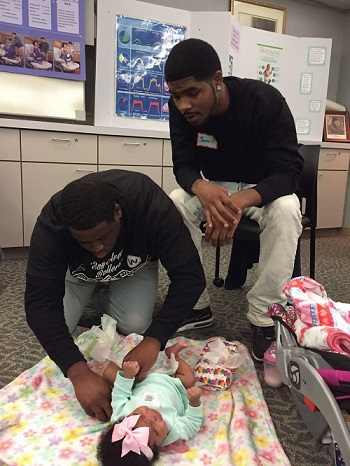 Boot Camp For New Dads (a.k.a. Daddy Boot Camp) enables new fathers to step up to the tremendous challenge of being a dad, and head in the right direction in forming a new family. The workshops have veteran first time fathers, together with their babies, show the new guys the ropes. This man-to-man format has proven exceptionally effective; anyone who witnesses the pride and confidence of Boot Camp veterans will never underestimate the capabilities of men regarding the care of new babies as well as new moms.
Program Details
Who should attend: New fathers-to-be
But... Boot Camp for New Dads has created a new website, www.newmomsproject.org, a site filled with articles, tips and discussions about how new moms can support new dads and create great parenting tag-teams.
When & Where: Childbirth and Infant Care Education "Just for Dads" is now offered at 9 hospitals and agencies in Greater Cleveland. Call your local hospital to register (see below) for Boot Camp for New Dads today!
A National Model: The Greater Cleveland Boot Camp for New Dads network is considered a "model" by the BCND National Office. We are the only community in the country with program saturation across all birthing hospitals!
Click here to download the new Dads Adventure Magazine for rookie dads.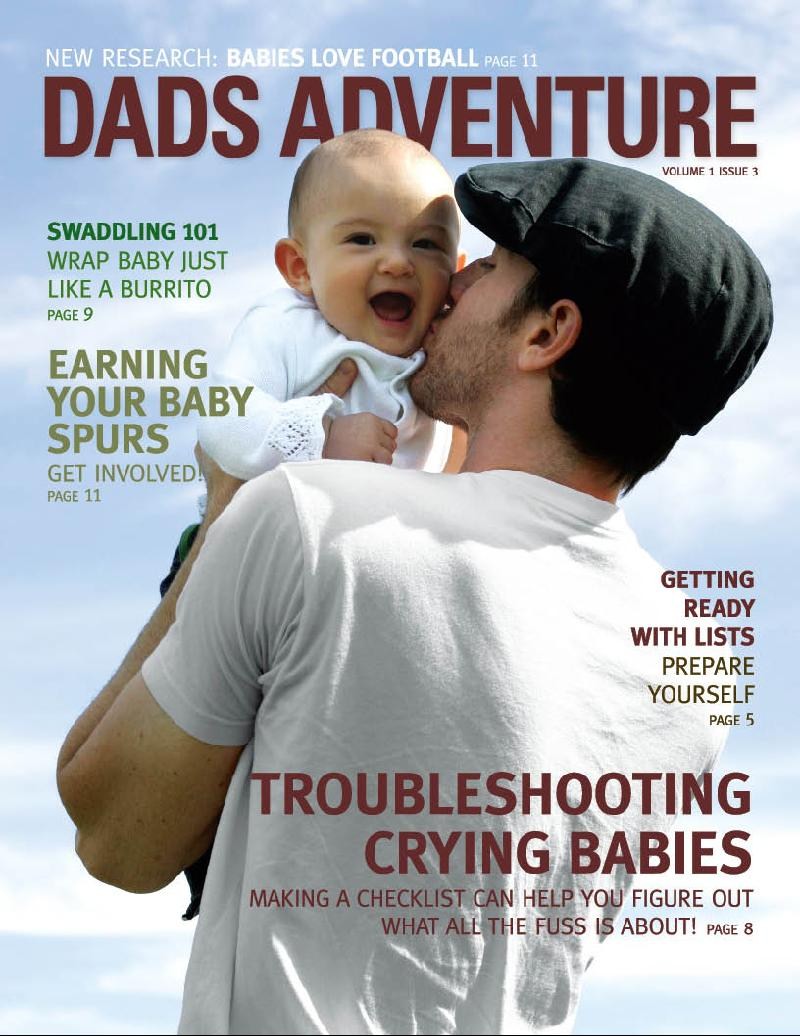 Registration Contacts
Community Health Partners
440.233.1047
Cornerstone Among Women - Elyria
440.284.1010
Elyria Memorial Hospital
440.329.7466
Fairview Hospital
440.356.0347
Garfield Heights area
216.650.0553
Hillcrest Hospital
440.312.4647 or 216.445.2229
The MetroHealth System
216.778.3381
MetroHealth Broadway Health Center
216.778.3381
Parma Community General Hospital
440.743.4900
St John Medical Center
877.597.6348
Southwest General Hospital
440.816.8036
Stephanie Tubbs Jones Health Center - East Cleveland
216.767.4447
University Hospitals Health System (3 locations: Bedford, Chagrin Highlands, Cleveland)
216.844.4000
Healthy Fathering Collaborative
P.O. Box 606194
Cleveland, OH 44106

216.245.7842
*Email is the preferred form of contact.

More Programs for Fathers