The Healthy Fathering Collaborative believes in supporting and empowering fathers to develop their assets as nurturers, caregivers and providers of their children. Learn more about
how we define a healthy father
. The HFC is a leader in the Asset-Based Fatherhood Movement. Check out
our lifespan of fatherhood model
.
Fathers Walk is September 22nd at schools throughout Northeast Ohio!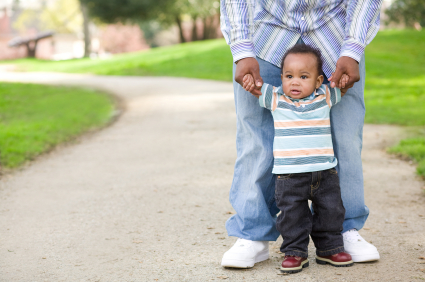 Fathers Walk 2016 is Thursday September 22, 2016 at public, private and charter schools throughout Northeast Ohio. Fathers are encouraged to take their kids to school and take the Fathers Walk Pledge in support of their children's education throughout the year..
Join other fathers, uncles, grandfathers, stepfathers, foster fathers, brothers and mentors as they support the education of children in their lives.
Please plan on participating and help us spread the word! Promote the Fathers Walk on your social media outlets with the hashtag #NEOFathersWalk.
Click here to read about Cuyahoga County's successful Fathers Walk, co-sponsored by the Cuyahoga County Fatherhood Initiative, Passages, the Global Parenting Network, WKYC, and the Healthy Fathering Collaborative..
Fathers' Reading Matters!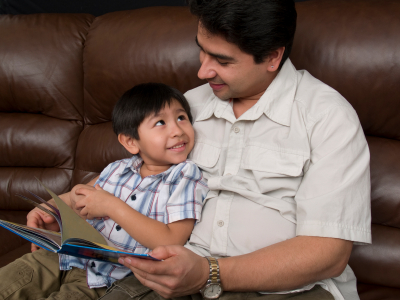 We believe that healthy fathers spend time reading to their children regularly! Their children reap enormous benefits and it is a wonderful way to develop a meaningful father-child bond.
Research studies done across the globe have found a direct connection between fathers reading to their children and cognitive and language development, reading, school success, emotional health, and mental health. Many of studies have also suggested that fathers are more strongly linked to early language development and social emotional development in early childhood. Click here to learn more...
Children are more successful when their fathers read to them 20 minutes a day!
Please Follow and Support Us!